Partner Recruiting: What It Is and How To Do It
Most partner program problems are actually partner recruiting problems.
Half the partners in your portal are inactive.
Partners sign up for MDFs and never use them.
You've got 200 partners but only get one good lead per quarter.
Yep, they all stem from partner recruiting. Get the right partners on board, and the right publicity, customer support, and revenue will come.
But recruiting the right partners isn't so simple.
Below, we outline what good partner recruiting is and share 5 steps to refine your strategy — complete with advice from three channel leaders. Read on to learn how and where to score the kinds of partners that are excited and equipped to do business with you.
What is Partner Recruiting, and Why is it Important?
Partner recruiting is the process of identifying partners that fit your ideal partner profile (IPP) and encouraging them to join your partner program. A well-designed partner strategy should help you reel in partners that have a similar:
GTM strategy
Customer base
Target customer
Set of values
Great partners will have a complementary product or service offering, be willing to co-market, and may also be poised to help you expand your geographic presence. Establishing a synergistic relationship with ideal partners has the power to boost your brand, expand your market share, and drive revenue — and it benefits your partners' businesses in the same ways.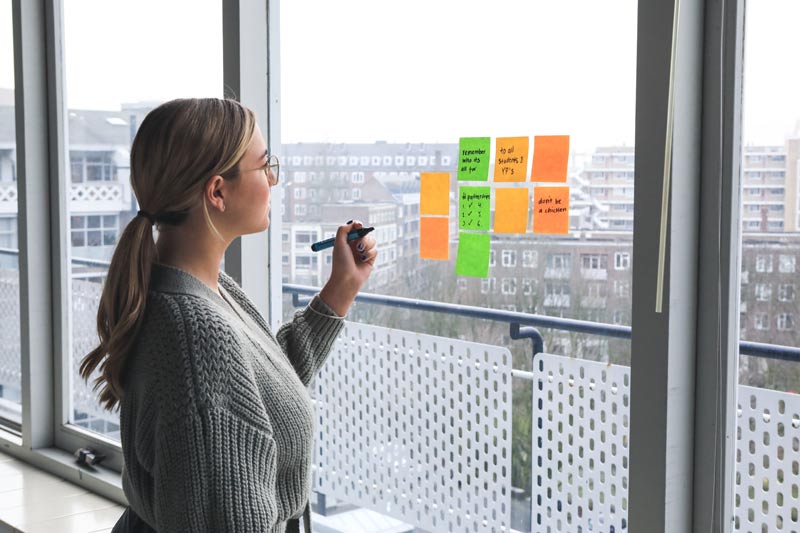 5 Tips for Instituting an Effective Partner Recruiting Strategy
Recruiting the right partners is the first step in guaranteeing your partners put their money where their mouth is. But that's easier said than done.
Following these best practices can ensure you develop a core group of partners that you can count on.
1. Find Your Diamonds in the Rough
The first crucial step to partner recruiting is knowing what you want and need.
If you don't have an ideal partner profile (IPP), it's time to create one. Begin by outlining the characteristics, expertise, and market reach you seek in potential partners. A comprehensive IPP will help you target the right candidates and avoid misalignment down the road.
Christopher Smith, Head of Partnerships at NexHealth, suggests using your target customers as inspiration, "Your ideal partner profile needs to follow your ideal customer profile. The partner ecosystem surrounds the watering hole where the customers are."
Get really specific on the attributes that bring the most value to your business. Although that narrows your potential partner scope, remember the 80/20 rule — the best 20% of partners will bring in 80% of partner-sourced revenue. Partner recruiting is all about quality over quantity.
Dina Moskowitz, CEO and Founder of PartnerOptimizer, says, "Think of it this way: would you rather have 10 amazing partners or 100 that aren't really doing anything?"
Build Your Partner Recruiting List
When you're ready, start a partner prospect list. And don't just look at who your competitors are partnering with. Dina explains, "Starting with your competition is a sophomoric strategy. Only 5% of their partners are probably driving revenue, and those partners tend to be very loyal to their vendors."
Instead, identify which other products your customers use and see value in, and seek out partnerships with those companies. Or ask your customers which solution providers they value most and request introductions. Those companies can go on your list, too. Conferences can be a great way to meet potential partners face-to-face. If you're manning a booth, strike up a conversation with your neighbors — they may be a fantastic fit.
You can also use public data to your advantage. For example, you could determine the number of prospects in certain SIC codes and geographic areas and compare them to the partners you have in that area. If the ratio is low enough, you may want to recruit more partners in that area. Use a tool like batchGEO.com to mash up companies and their SIC codes with your partner coverage.
Jake Atwood, President and CRO of The Channel Builder, also recommends using technology to your advantage, "We've cultivated a database of potential partners. A repository like this or even LinkedIn Sales Navigator can be a gold mine when filtering based on ideal partner characteristics, skillset, etc."
And Dina agrees, "Once you've created your ideal partner profile, you can use an AI-based platform like PartnerOptimizer to analyze millions of predictive data points and match you with ideal prospective partners in your domain. Being super specific has helped our clients achieve recruitment conversion rates as high as 40%."
In fact, PartnerOptimizer's Partner Ecosystem Intelligence Platform can be used to build a data-driven IPP search and surface the best-matched partners for your product.
But she also warns, "Keep in mind that no matter how great your tools are, they won't work if your IPP isn't well-thought-out and you're overlooking important qualifiers. Spend time upfront to get this right."
2. Reach Out With Purpose
If you take away one thing from this blog post, it's this: don't use generic outbound messaging. Partners can spot AI-generated emails and impersonal LinkedIn messages from miles away and delete or ignore them.
Christopher clarifies, "Targeted outreach via LinkedIn / email to well-placed roles works, but has to be meaningful and demonstrate some understanding of their business."
To personalize your outreach, start by explaining why the company landed on your list. What were you impressed by? Joint customers? Testimonials? A specific co-marketing campaign?
Then, share how you can help them meet a stated goal. What is your unique value-add?
Make it feel like you're talking directly to them. Jake says, "You want a partner to think, 'Hey, they're actually talking about me, my passion, my skillset.' You want them to say, 'That's what I care about, too!'"
Dina has some tips as well, "Treat potential partners like gold. Do something to stand out, send something that breaks their attention. Maybe even invite them to join your partner advisory board or trail and participate in a customer sale and implementation."
Even if you end up capturing the attention of the wrong person, that could turn into a win. Turn them into a champion, and they can lead you to the decision-maker and influence that person's behavior.
3. Establish a Vetting Process
Even your dream partner requires due diligence — you want to be sure they are ready to make a difference together.
Set up an intro call and take time to understand each potential partner's business strategies, customer base, and industry. Ask them what they know about your organization and how they think the partnership can be most mutually beneficial and what goals they're willing to work toward with you.
And don't forget values alignment. Christopher reminds us, "The screening question that often gets missed is around cultural alignment. You can have the best partner in the world on paper, and if they're not aligned culturally, results will lag behind."
Jake agreed, "Your philosophies must be aligned. You need to be in agreement about how you're servicing clients and going after prospects. You want to know that your partners will treat your prospects and customers with the same level of care you would."
Standardize Your Partner Recruiting Evaluation
At the end of the call, ask yourself:
Was I more excited than they were?
Did they seem prepared to answer my questions?
Do we have solid mutual customers and overlap in our target market?
Did they talk about other strategies that have worked well with other partners?
Dina advises partner leaders to create a partner qualification template so that red flags don't go unnoticed. There's one catch — they need to let partners do a majority of the talking on the discovery call, "Most of the time, I see partner managers talking at a potential partner, not with them. They're just checking off a box. Make more of an effort during the conversation and pay attention. You want to hear that the partner prospect gets it, has the qualifications and interest to sell it to their client base, and is aligned with your business model."
If a partner meets your rigorous process, it's time to get the paperwork started.
4. Get On the Same Page
As Christopher and Jake mentioned, having alignment is important. But maintaining alignment is critical.
And you can't do that without referenceable KPIs. Once a partner signs on, form a joint business plan including metrics you'll monitor on a regular basis. Here are some ideas:
Use monthly touchpoints or QBRs with partners to assess how the partnership is going and make modifications to your goals if needed. Always ask them for feedback on what you can do better.
Jake also points out that it's good to find ways to integrate your company into their sales process: "Otherwise, they just make intros to people they know in their network, and that's finite. That's short-lived, and the partner disappears. When you become a part of their prospecting and lead process, they go dark on you less often."
Assess Your Partner Recruiting Program
If you've not had a lot of partner participation in the past, it might be worth reevaluating your training and incentives. If a partner can't get to the level of competency they need to, or the returns on their investment aren't worth the effort, you're not going to see success.
Dina shares, "PRMs are helpful in understanding whether your recruiting process is working. You can see who is engaging and activating and who isn't. Review these numbers on a quarterly basis. Maybe you're seeing more virtual CIOs rather than managed service providers, or more of your best partners are in Canada or the US. Use this information to finetune your IPP."
A PRM with built-in partner recruitment functionality like Channeltivity can also help you gauge whitespace. For instance, say there are 2,000 manufacturers in Ohio. If one partner can handle roughly 700 customers, about 3 partners should be able to cover the area.
But what if those partners only sold 1 deal? That should lead you to ask what's going on and dive deeper.
5. Lead With Joint Marketing
After your preliminary partner recruiting duties are done, Jake recommends that you start your engagement with joint marketing.
Why? Because it shows partners that you're investing in the partnership. And perhaps more importantly, it can be a relatively easy win — in B2B SaaS or other industries with long sales cycles, it's not likely you'll get a ton of deals right away.
"I like to already have marketing initiatives set up that make it easy for partners to plug into, like a podcast, blog interview series, or email campaign. We simply tailor those content pieces to the partner, reference the awesome things they're doing, and use it to explain our better-together story."
Partners feel honored to be interviewed about their expertise, making them more willing to promote and share. And if the content turns out well, they will likely reciprocate with their own comarketing ideas — maybe even in a different format like ads or events.
Plus, there's another hidden advantage of this plug-and-play style of comarketing. Jake says, "Interviews don't always take the full time slot on someone's calendar. Instead of hanging up, use that time to get to know them better on a personal level and build rapport."
Nurturing Long-Term Relationships Post-Partner Recruiting
Remember, partner recruiting doesn't end when a partner signs a contract. It's an ongoing process of building and nurturing relationships.
To effectively engage your partners, you need to be in regular communication to assess progress, discuss challenges, and strategize for the future. You also need to continuously invest in partner training to keep them updated on your products, services, and industry trends. And, of course, you need to recognize and reward partners for outstanding performance, fostering a sense of appreciation and motivation.
Channeltivity is a hub for all three. As a self-service PRM, Channeltivity has all the functions and features you need to develop and sustain a strong partner program — from a robust partner portal to training and certification, to joint business planning, to MDF management, deal registration, and more.
Curious about what Channeltivity can do for your team? Request a demo to see it in action.
More Partner Recruiting Resources