Building a Career in Partnerships: Advice From 7 Partner Leaders
Although partnerships have been around for a long time, a career in partnerships is fairly new in the B2B SaaS world.
Unlike other roles, there's not a tried and tested partnerships playbook you can just rinse and repeat.
So, how do you know whether you'd be good at it?
And if you think you would be, how do you convey that to partner leadership or parlay those skills into a partner role at a different company?
How do you continue growing your career over time?
To answer these tough questions, we turned to seven different partnership leaders in the B2B SaaS space. None of them started their careers on the partnerships path but found their way there through scrappiness and resolve and are ready to share their wisdom with you.
Keep reading to gain some key pointers for breaking into and improving your partnerships career over time.
Getting Into a Partnerships Career
Most new grads don't think, "Hey, I want to become a partnerships leader," and get a partnerships role right out of college.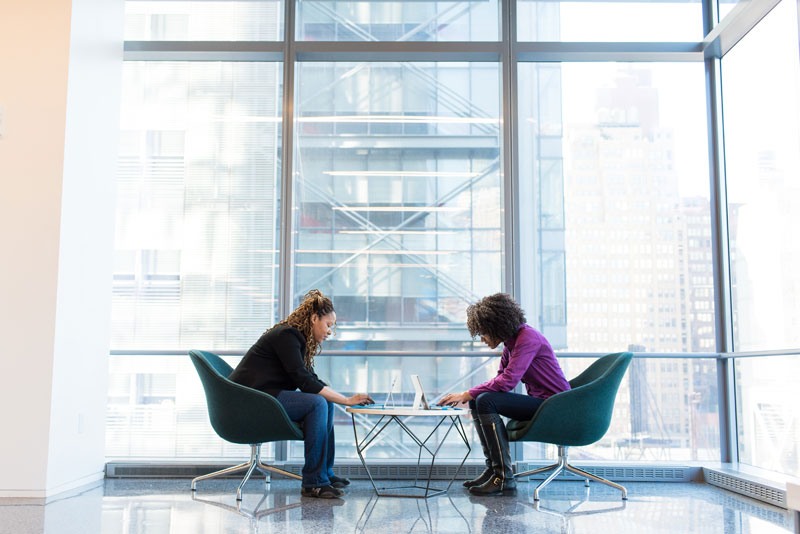 Partnerships is a more of a hidden function, one that you learn about after a few years into the workforce. And that's what makes a career in partnerships tough to break into. Before you start blindly applying to partnerships positions, there are a few things you need to do.
First, Determine Whether Partnerships Is the Right Fit
A career in partnerships isn't for the faint of heart. You have to be ingenious, cross-functional, organized, and social. Sound like a lot of responsibility? Maybe it is.
"To be in partnerships, you have to be multifactorial. You need to feel comfortable negotiating deals and be able to present business cases and long-tail solutions and tie it all back to your partners' objectives," says Asif Mansoor, Global B2B Tech Partnerships Lead at Google.
"You also need to be willing to put in the work. Partnerships teams are typically very lean, meaning you may be doing your own analysis and your own demos for a while."
Jo Wright, Director of EMEA Partnerships at 6Sense, explains that this jack-of-all-trades characteristic might contradict what some people in the tech industry think:
"So much of our industry thinks partnerships is fun and fluffy, and that people aren't really held accountable. But to be great at partnerships you absolutely need a numbers and revenue focus. You're constantly proving to the business how much value you drive. Think about whether that need to measure and improve actually suits you."
Are you motivated by putting numbers up on the board? Can you generate leads? Do you have the social skills to build and nurture relationships?
If you want to make an internal transition to partnerships, make sure you're in good standing. Colin Harkins, Alliance Manager at Threekit, says, "First and foremost, you have to be a top performer. People will pay more attention to you, and you'll be better served if you're at the top of your game."
Then, Be Proactive
If you really want to be in partnerships, you have to show people you want it. Start by talking to the partnerships team at your organization. Schedule coffee chats and ask to shadow partner meetings to learn who the key players are and their career paths.
Alex Boxer, Strategic Partnerships Manager at BigCommerce, suggests, "Put time on the right people's calendars. Ask them what they look for in a partnerships candidate. What seems most important to them? Cross-compare that with your skills and figure out how to highlight them in the right way to get noticed."
You should also think about how you can add value. For example, can you help prepare a deck? Can you assist with a partner event? How can you help get a partner deal across the finish line?
Volunteer for partner-related projects to develop your relationships with partner team members as well as other internal departments like sales, marketing, and customer success — you'll end up working very closely with them, too.
Map out how your organization operates and where partnerships fits into the puzzle. That will not only give you a better idea of who else to talk to but also whether a very cross-functional role like partnerships is actually appealing to you.
And Don't Forget To Tap Into the Community
Jo recommends joining a group like the Partnership Leaders community. They offer tons of great programming, content, and resources that provide insight into what a career in partnerships is really like day-to-day.
If your company doesn't have a partnerships team yet and you want to start one, consider tapping into partner-related Slack groups. Ask about the ROI people have seen with partnerships and how it improved their speed and time to market in new regions and geographies. Then, add these real anecdotes to your pitch.
Elevating Your Partnerships Career
Congrats! You've managed to score a partnerships position. Now what? To grow your career in partnerships, experts say you need to:
Get and Stay Organized
Depending on where you work and the size of your team, you might be in for a huge workload, and you'll want to develop top-notch time management and prioritization skills to manage it.
Colin says, "I have a shortlist of 10 to 25 partners I talk to regularly, but 300 to 500 contact me randomly."
Alex is in the same boat, with 300 agency partners on her roster. To be a good partner — and to stay sane — she recognizes that she can't work with everyone strategically. "I've gotten good at identifying real opportunities and prioritizing the partners bringing in consistent deal flow, and connecting us with the right kinds of leads."
You can't be best friends with everybody, but you should be friendly with everyone. Being responsive and regularly contacting and scheduling check-ins with partners is an opportunity to build trust and confidence.
But be judicious with your time. Prioritize what needs to be done immediately and push everything else out. Set expectations about what you can and cannot do. As the saying goes, underpromise and overdeliver.
Tai Rattigan, Global Head of Partnerships & Alliances at Deel, contends that "The ability to focus, despite conflicting needs and objectives" is one of the most important skills partner managers need to succeed.
Know the Product and Understand the Business
Partner leaders are the core connectors of a deal. And that means they need to know (and support) the partner, the customer, and the sales process.
"In sales, you're taught to understand who the stakeholders, influencers, and power brokers are, structurally. In partnerships, it's important to know that and have a mindmap of everyone's emotions and motivations, too," says Paul McCord, Senior Director of EMEA Partnerships at mParticle.
Partner managers often need to extend their role to get deals to closed won and keep partners and customers happy. That could mean:
Giving sales demos and communicating the key value proposition of your software
Brainstorming events, co-branded collateral, and other joint marketing activities
Facilitating backchanneling between internal and external stakeholders and sales leadership
Creating training and certification tracks to ensure partners are selling and implementing the product the right way
Actively managing a PRM and running partnership program strategy and operations
Fielding questions and gathering feedback from partners once customers are up and running to encourage adoption
Communicating partner and customer issues to customer support
Monitoring the product roadmap
According to Colin, "Your role doesn't stop when you hand over an opp to sales. You're getting face time in with customers, you're talking with your partner and sales regularly, and you're making sure the customer and partner feel good after the deal is won. It's a lot more hands-on than sales or business development."
Partnerships Doesn't Stop at the Deal
Familiarize yourself with the sales process early. Schedule time with your sales team and ask how you can be most helpful. Take the time to understand how the product works as well. Having all this knowledge in your back pocket can help you get buy-in, loop the right people into a deal, and take the right next steps to get them closed faster.
Alex shares, "It's my job to be informed on new product features, the competitive landscape, and so much more. Not every company has a well-oiled partnerships machine, so in some cases, I've been the stopgap. I'm not an engineer, marketer, or a direct salesperson, but I try to keep on top of market trends and think from those perspectives. I can't answer every technical question, but it's always been my goal to know my product well enough that I can answer most without having to ask somebody else and now, I'm lucky that I do have those resources to pull in when my partners need additional support."
Develop a Thick Skin
Because a career in partnerships is relatively new and has that "fluffy" reputation, it can be difficult for the C-suite to see its value and staff it appropriately. As Tai says, "Partnerships is the only GTM team that has to constantly justify its existence. This is tough for any team."
Asif agrees, "It's surprising how under-resourced partnerships is broadly. It's a constant battle to get internal teams, the leadership team, and the board to support and resource a partnerships org. You're always in the business of changing hearts and minds."
Part of the reason for that is because partnerships sits across all departments — it's horizontal rather than vertical. And because it cuts across so many disciplines, it's easily overlooked.
Paul explains, "Partnerships typically and happily sit in the background, supporting the customer-facing roles within organiations to add more value for clients."
Additionally, partnerships also tends to straddle and support different worlds with different objectives. Jake Austin, current Solutions Engineer at EvolutionIQ and former Director of Partner Solutions at mParticle, has been on the more technical side of partnerships, working on integrations.
In a room full of data engineers, he acted as the business advocate. In internal meetings, he was partial to the engineers. Being that mediator can be taxing. Jake says,
"In an interdepartmental job like partnerships, you can get into a situation where no one listens to you, or everyone relies on you. It can be frustrating to get to the point where you're well-positioned to do your best work, but when you get there, you feel like a unicorn."
Learning to roll with the punches, accept these challenges, and prove your value internally and externally will take you far.
Learn To Network
To influence deals and deepen your relationships with your partners, you need to identify their objectives, suss out their motivations, and demonstrate your commitment. It takes time to make progress, even for former salespeople — who have already developed fairly advanced networking skills.
Alex clarifies, "Patience is a virtue. Don't get disgruntled if things don't blow up in the first few weeks. It's not like you snap your fingers and deals come your way. Partnerships is a long game, and you have to be willing to get deep. It takes at least 6 months to show a partner that you're reliable, responsive, and there to help."
And don't just rely on Zoom and email for your partner communications. Paul cautions, "The human element has gone out of a lot of people's lives, and partnerships can become transactional far too quickly. Say you're meeting with a partner, and they are obviously distracted. Try saying, 'Hey, it looks like you're distracted — is there something going on? Happy to cut this short.' Listen and be empathetic."
Consider meeting your partners in person to engage with them on a more personal level. And don't forget to network with your peers. Go to the industry happy hours. Meet new people in the partnerships world, and don't be afraid to pick their brains.
"I know some partners are open to talking about their work. So I ask them about their business plays to learn what I could be doing better. I also float ideas past them and ask them what strategies worked and which ones didn't work in the past," says Colin.
Jo suggests using networking to stay connected and learn from her colleagues, "I'm a one-woman band in a US-based team, and that can be lonely. But I don't let it get lonely. I actively participate in the community. The beauty is that we're all still building out the playbook for partnerships together and can learn from each other."
Make the Most of Your Partnerships Career
Because partnerships doesn't have a set playbook, and because it opens the door to conversations with upper-level management, you have a huge opportunity to inform and shape the department at your organization.
As Jo puts it, "When you're in partnerships, the world is your oyster. You get exposure to executives like you don't normally do in other roles at the same level. And it's a flexible enough role to make it what you want. I'm very grateful I fell into it."
Asif said something similar, "In partnerships, you have a much higher level of aperture to business problems than you do in sales or any other org. You can always use that as a lever to work in any part of the organization."
And so did Jake. "Partnerships can lead to cool, exciting work. In integrations, you're enabling companies' insight-driving engine, removing clunky workflows, and producing a solution that really drives value."
But in the midst of all this excitement, don't forget to advocate for yourself during the promotion cycle. Paul says, "Partner team members should be well-paid because it's a hard job. They're the great enablers, and they need to be suitably recompensed for it."
Big thanks to all of our interviewees for sharing their invaluable advice. If you'd like to learn more about how to grow as a partner manager, check out: